Start date: 23 May 2018 Finish date: 6 June 2018
Client: Wynyard edge alliance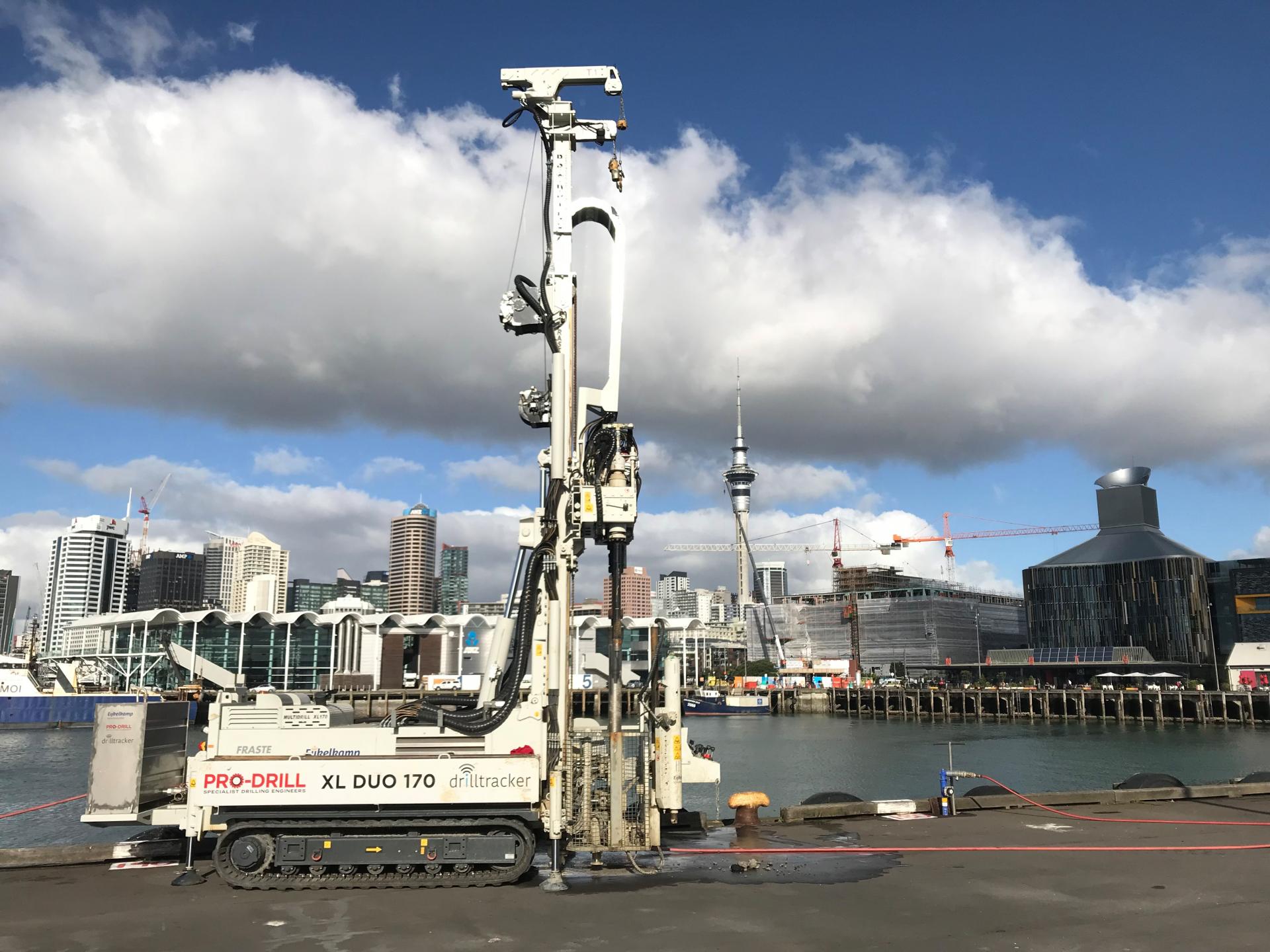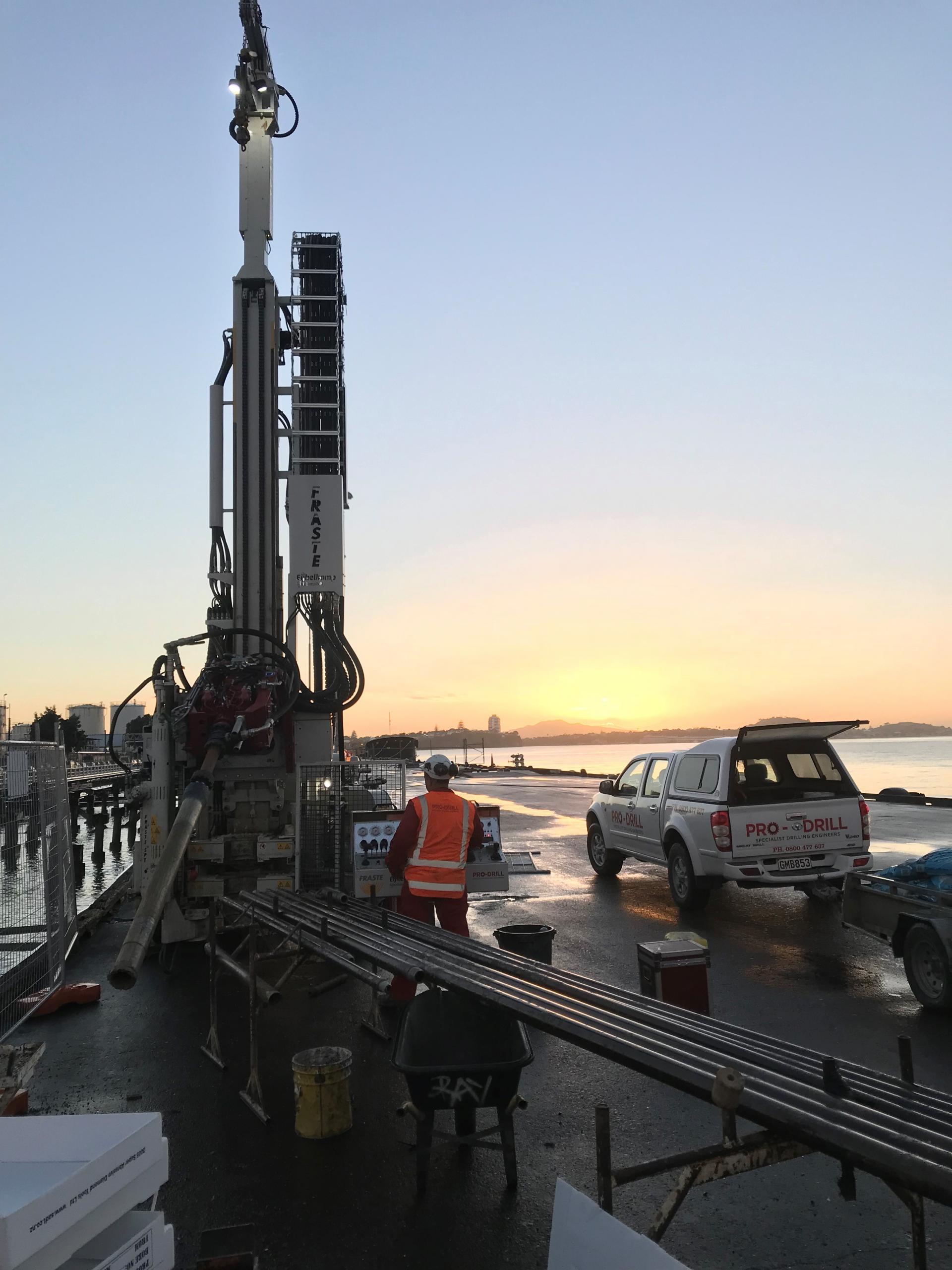 Drilling for the Americas Cup Village commenced on the 23rd of May 2018 in Auckland CBD. Our team from Pro-drill were required to drill 22 bore holes and 14 pre-collars for the CPT rig. Due to the limited time schedule and the amount of holes needing to be drilled, Pro-drill used one of their new Dual Head Sonic Rigs for greater speed and better core recovery.
There was roughly 10m of sea wall made from Basalt boulders and hard fill to drill through, which was very quick for the Sonic. Once the team got to the East Coast Bays formation they changed over to Rotary (HQ wireline) to complete the bore hole. This method is extremely fast because you can lower the HQ wireline through the Sonic casing and not have to run H.W.T (diamond casing) through the sea wall. Using a Rotary Rig in this ground would be much slower and would impact the time schedule we were given.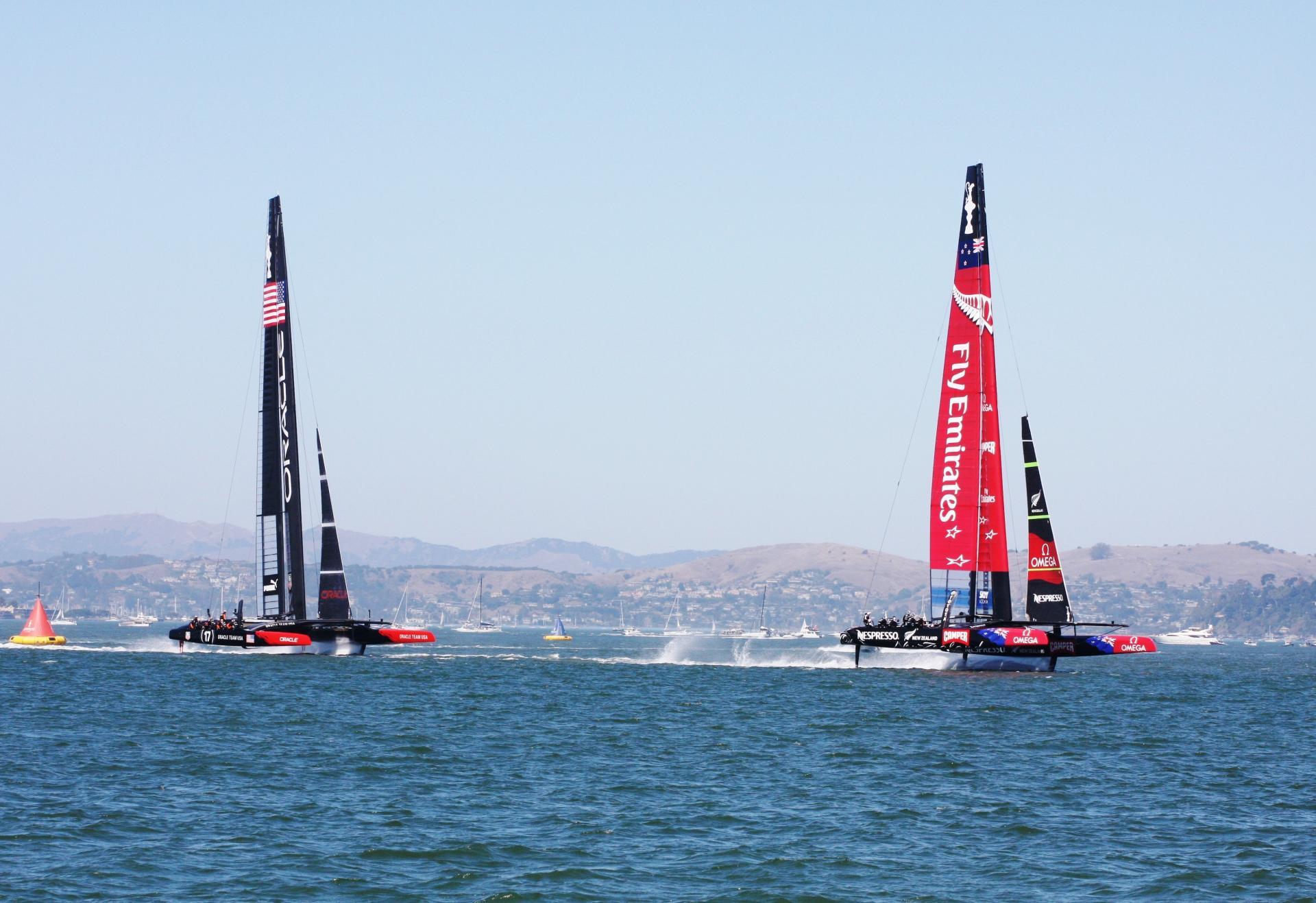 Geonor testing was done on 5 bore hole locations also.
Pro-drill drilled 320m through the sea wall and only went through 2 Sonic casing shoes and 1 Sonic barrel bit saving time and money for everyone.
Days drilling – 27 daysMetres drilled Sonic – 618mMetres drilled HQ Rotary – 116m
Driller onsite – Ray Oakes
Offsiders – Demetreus Williams / Milton Clemens